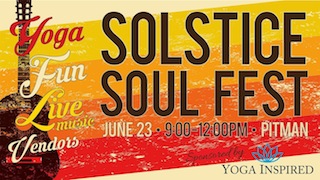 Summer Sole-istice Foot Soak
Epsom salt is used to relieve aches & pains as well as inflammation in the feet. Dead Sea Salt has detoxifying effects. Baking soda adds deodorizing & softness to the mix. Calendula, comfrey and lavender flowers will help soothe & heal overworked feet. Tea tree essential oil is anti-fungal, antibacterial, antiviral & anti-microbial. Cedar wood calms and peppermint rejuvenates.
Simply fill a large bowl with warm water and pour in the salt mixture. Soak feet for 10-30 minutes. Add 1/2 cup of apple cider vinegar for extra pH balance. Add a pumice stone to your heels or any rough spots for extra exfoliation after your soak.