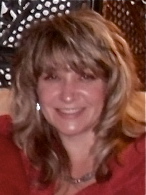 Hello! My name is Susan Desiderio, BA, LMT. I am a Holistic Health Consultant and owner of Blue Haven Massage & Bodywork. My business has been servicing clients in the South Jersey region since 2004. I bring healing and relaxation to clients through the practice of massage, energy work, Reiki, intuitive healing and mindful exercise.
I am a graduate of Immaculata University with a degree in Psychology. I have worked in numerous settings including chiropractors offices, fitness clubs, detoxification centers, mental health facilities and rehabs. Regardless where I have set up my work space, it is my client's health and Wellness that receives my full attention. For the last five years I have spent great amounts of time listening to patients and developing their Individualized Wellness Treatment Plans. I now bring an accumulation of 20+ years worth of holistic healing knowledge to you in the privacy of my new studio located at Float Haven Health Spa in Pitman, NJ.
Show up as you are and let me help guide you onto a joyful, healthy path!